Where the ocean meets the sand can be one of the most beautiful sights to see. The movement, the colour changes are mesmerising. But how do you paint that? In this 30 minute demo I will simplify the process showing how to make layers of pastel to give an easy transition from water to sand.
Hi, I'm Tricia Taylor
With a love of the ocean and pastels for many years, this area of the sea is my joy to paint. Pastels are the perfect medium to apply layer over layer getting an amazing result. I hope these techniques will help you with your next seascape.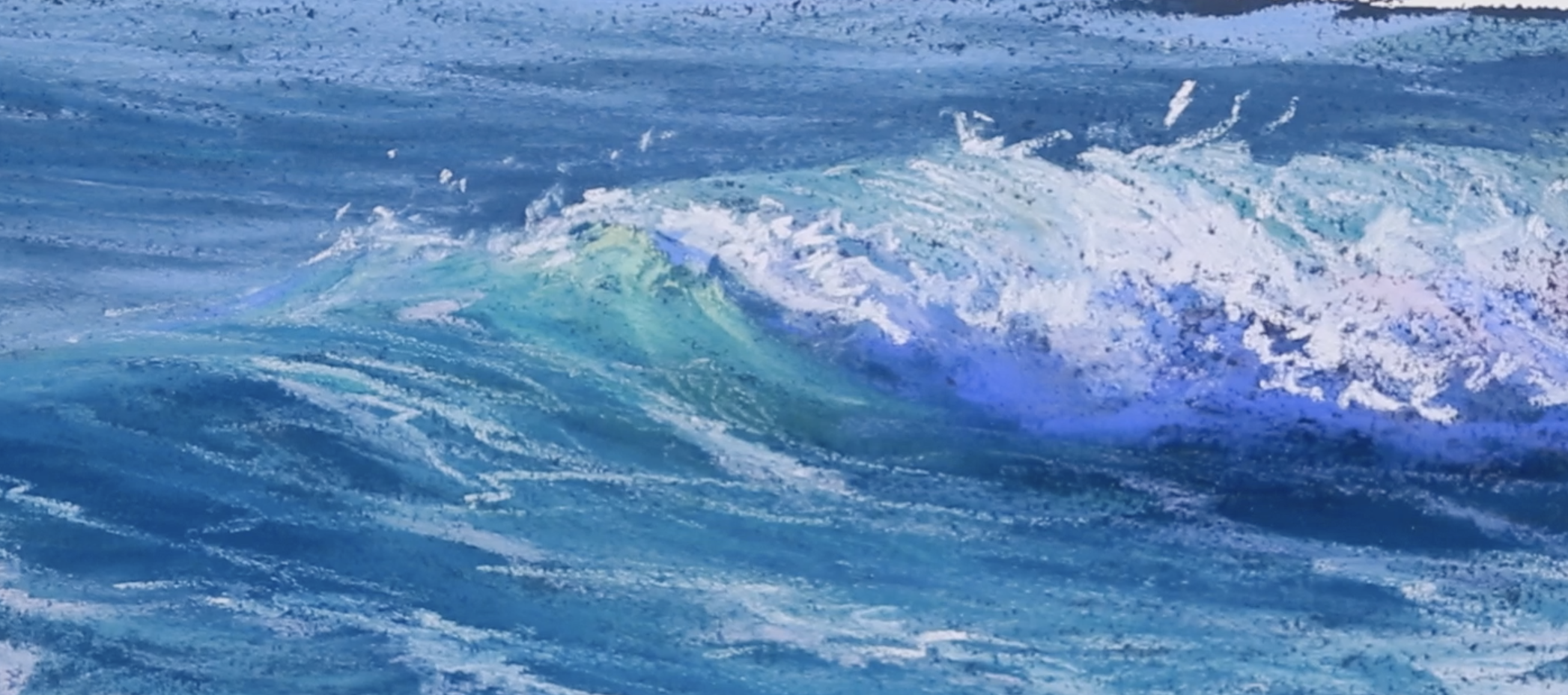 Simply Waves
Another video in this 4 part series on painting seascapes. Capturing the roll and white water that is not white. Perfect for beginners.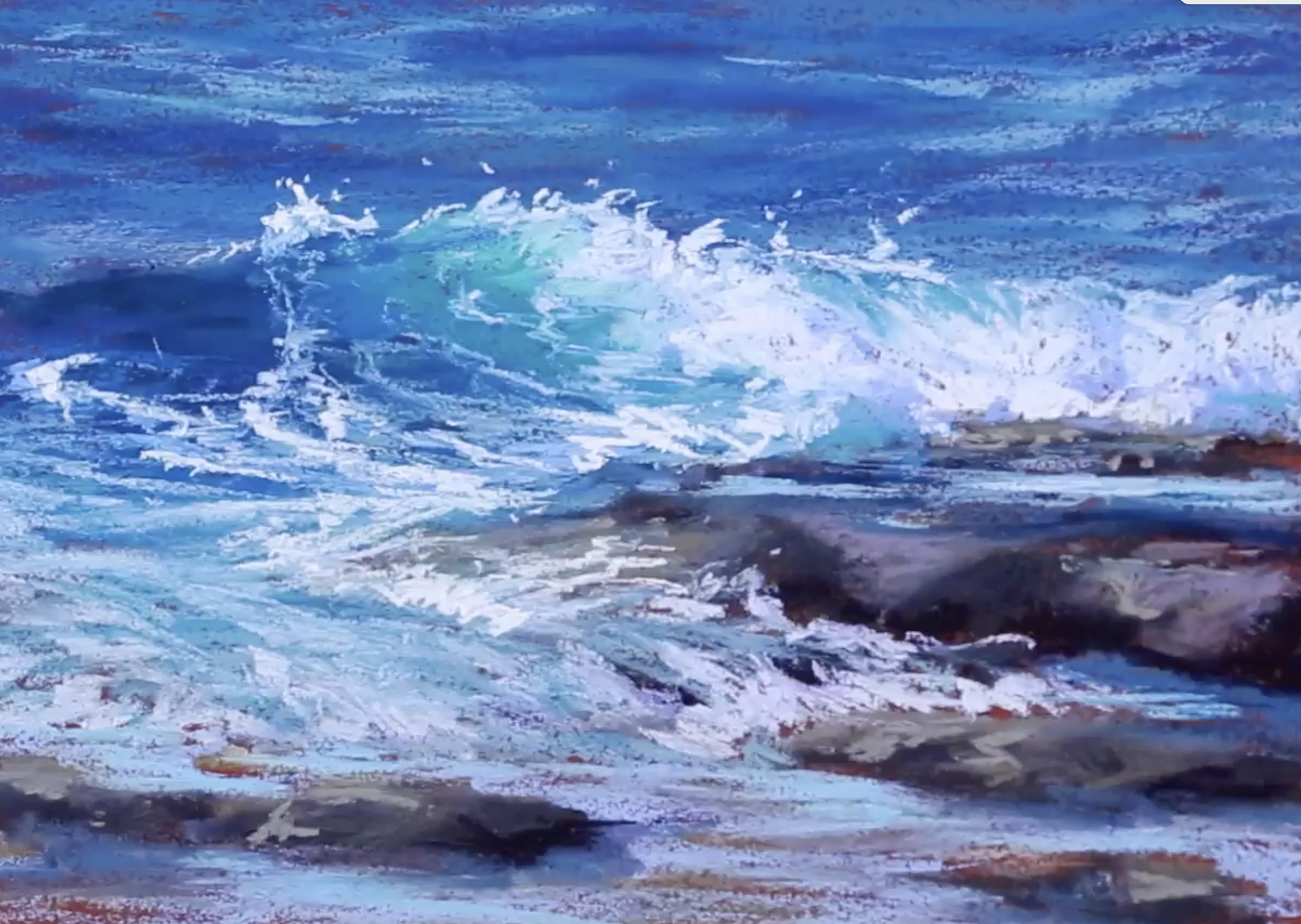 A more in-depth look at painting a shoreline with the complications of rocks and swirling water. This 1 hour demonstration will take you step by step into how I paint seascapes. For those wanting to tackle a difficult subject and see how to make it simple.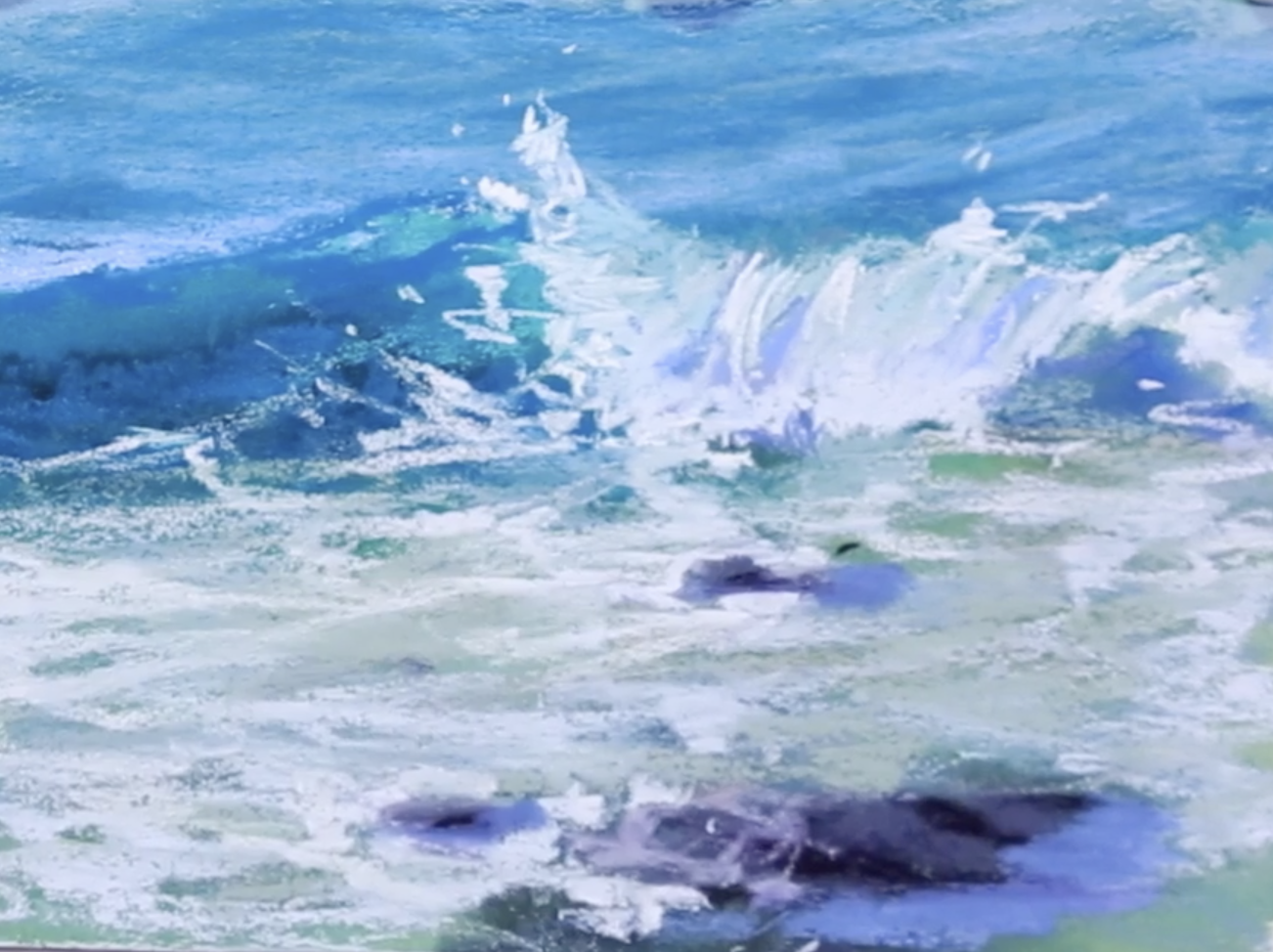 Watercolour underpainting is a fun way to loosen up and get free flowing movement in seascapes. This 20 minute demonstration will take you through my process and show you steps to making the two mediums work together in harmony.